This is what our clients have to say
I recently stopped in at Curtain Avenue and saw that they had a great selection of window treatments. They were very helpful in picking out my window patterns. They came to my house, very polite, and did a great installation. I would definitely recommend them!! Will definitely buy from them again.
Let me start by saying I normally don't write reviews, but we had a very bad experience somewhere else recently and had such a wonderful experience here. This place has everything…Great selection Check out some of the designs this place has put together, They are specialized in custom drapes, they will help design that with you. The staff is helpful and easy to work with. HIGHLY RECOMMENDED!!
They stand by their product… made sure everything was right. Very professional.
The owners were very easy to work with and they helped us with all the options for our living room curtains. The installation was quick and we're very satisfied with the overall service experience and follow up.
They made beautiful curtains for my living room. Cost was very reasonable and quality is first rate.
Service. Quality. Affordability. Style. We've got you covered.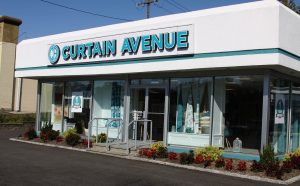 Established in 2018, Curtain Avenue is a great place for bespoke made-to-measure drapes.
We aim to offer affordable custom drapery meant for your style cutting out the middleman. Right from sourcing fabrics direct or producing our own from the mill, through to innovating our own world class handcrafting techniques, along with working direct with seamstress with a decade experience who love stitching your beautiful drapery.
Contact Us
Curtain Avenue

470 Walt Whitman Road
Huntington Station NY 11746
Store Hours
Mon: 10AM–7PM

Tue: 10AM–7PM

Wed: 10AM–7PM

Thu: 10AM–7PM

Fri: 10AM–7PM

Sat: 10AM–7PM

Sun: 11AM–5PM
Special Offers
Enter your email address to receive a 10% off coupon for your first purchase!